Comics for Sale!
Bad Yeti, by Jessica McLeod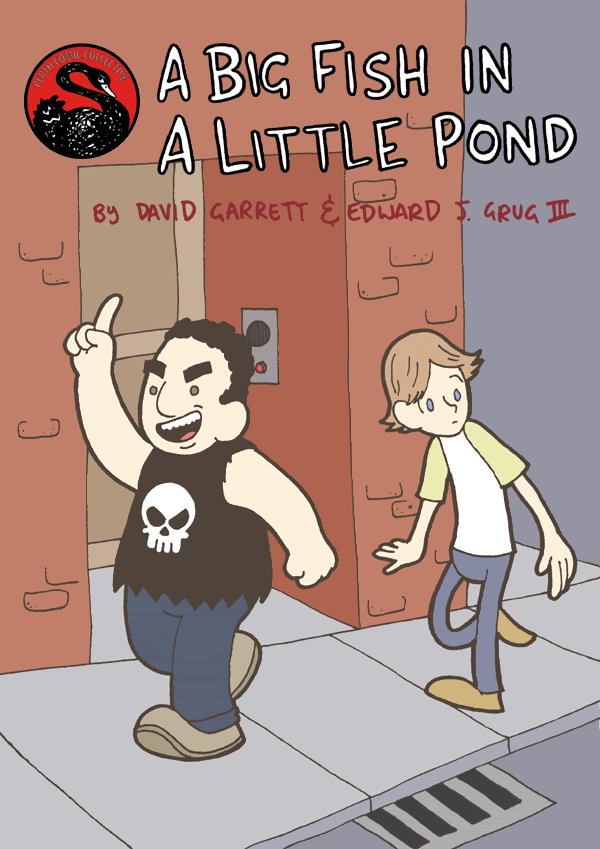 A Big Fish in a Little Pond, written by David Garrett and drawn by Edward J. Grug III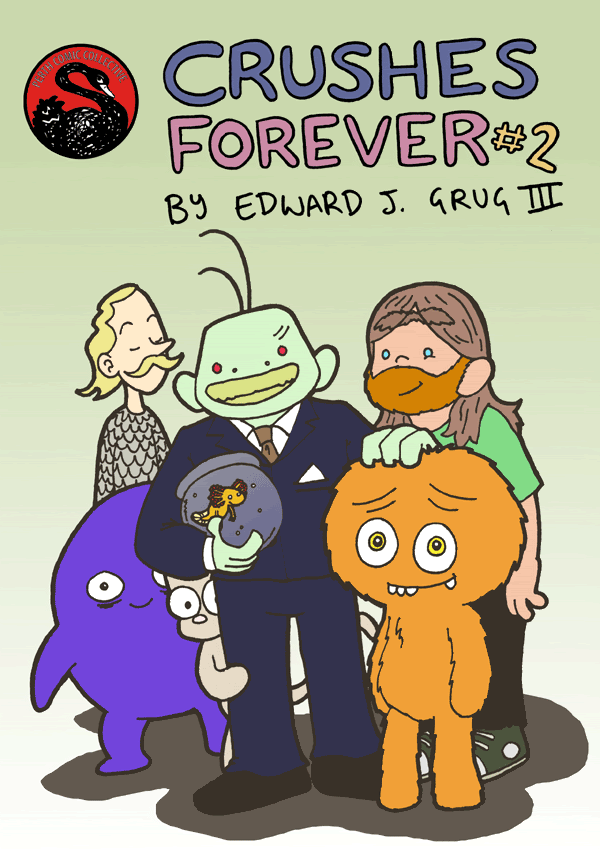 Crushes Forever Volume II, by Edward J. Grug III (INCLUDING A 9-PAGE PRINT EXCLUSIVE STORY!!!)
Also available: Ghost Farm, It's Hard Out Here For a Sea Monster, Gasp and Crushes Forever Volume I. (There is a new printing of Ghost Farm [probably the last!] but the others are very limited stock-- email or comment before transferring funds to check availability.)
See Monster and Robot Industries for covers.
Buy more than one comic (feel free to mix Grug and Jessica's work) and receive a discount!
Australian customers:
• 1 comic: $6 AUD
• Any 2 comics: $10 AUD
• Any 3 comics: $14 AUD
• Any 4 comics: $18 AUD
International customers:
• 1 comic: $7 US
• Any 2 comics: $11 US
• Any 3 comics: $15 US
• Any 4 comics: $19 US
• Shipping is included in the price •
• 24 pages, colour covers, black and white interiors •
• PayPal your order to tedprior at yahoo dot com •
• Australian customers may email to arrange a bank deposit •